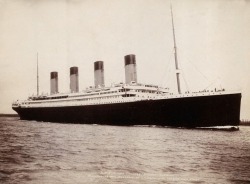 Most people think of their home as a place they will only occupy for a short length of time. Isn't this the "best case scenario?" Isn't it like the builders of the RMS Titanic outfitting it with only 20 lifeboats for all 1178 passengers aboard? I mean it WAS unsinkable afterall....
It seems that too many people are often too optimistic about their plans when it comes to their living situations and their home. They plan for short times in their house and plan repairs and
upkeep
of the house around these "best laid plans" instead of a more realistic view of them being there for an extended period of time.
Time wasted, money wasted.. plans change, life happens.. what are you left with? A house with "get it by"
repairs
and "not going to be here long" patches. You wake years down the road (STILL IN THE HOUSE) with the reality of having to not only fix those areas again, which is time, material, and headaches of
finding the right contractor
; but also the possibility of
other problems
caused by poor planning and looking through rose colored glasses.
When you are faced with the problem of doing a repair, don't choose the cheaper route. Instead do what is best for your house, your $$Investment$$. Just because home prices/values have dropped.. it doesn't mean that they will not go back up, or that a home that was poorly maintained will not lose even more value because of this.
The proverb "damage suffered makes you knowing, but seldom rich" cannot be truer.
-Nathan